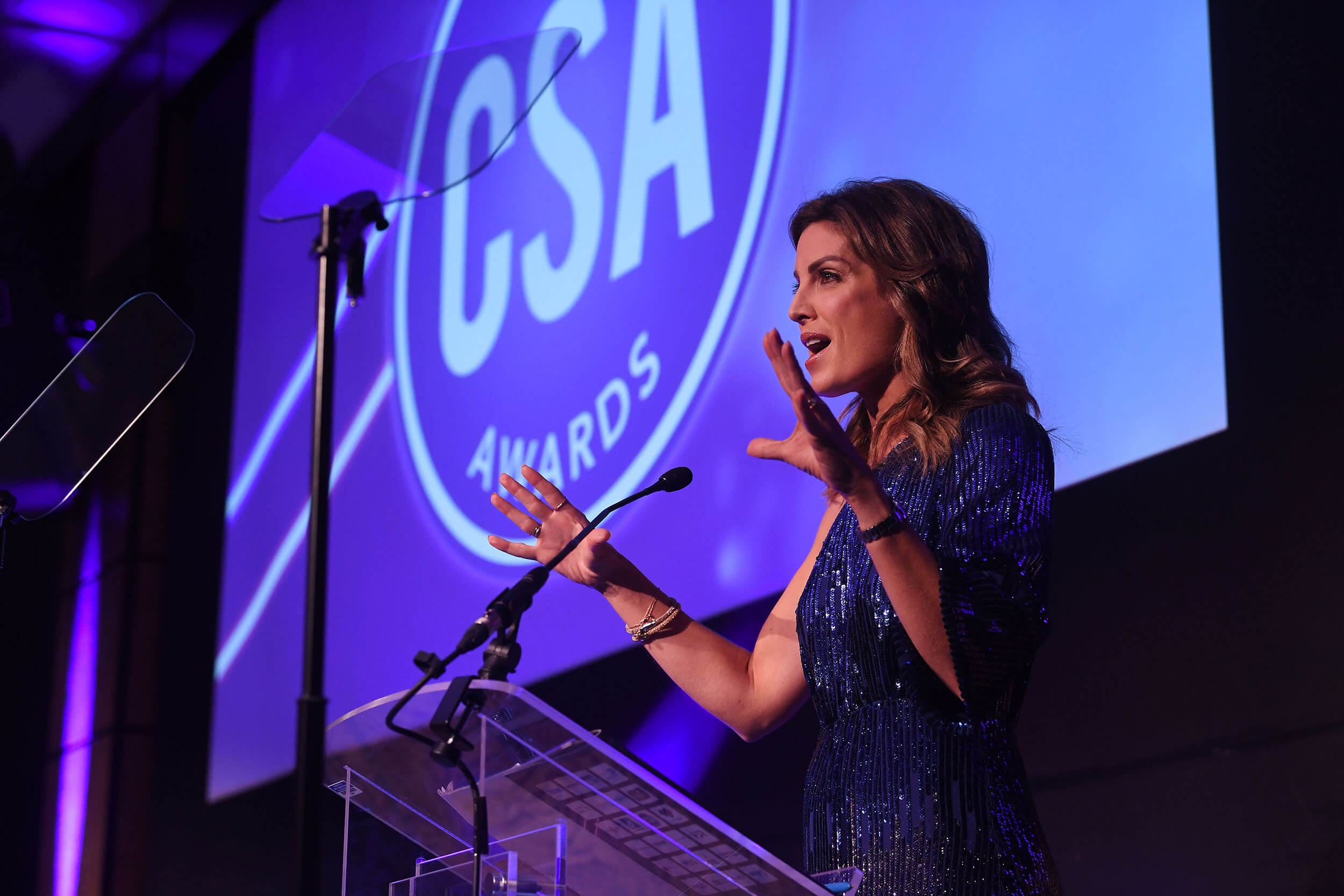 Meet
Andrea Byrne
Television Presenter and Journalist
Andrea is known for her warmth and authority as a presenter at high-profile corporate events. Away from news, Andrea fronts live political debates, entertainment programmes and lifestyle shows.
Andrea Byrne
ELEVATE BC ASSOCIATE
Andrea Byrne is one of the faces of ITV news. She anchors the BAFTA award-winning news programme Wales at Six, the ITV weekend news, as well the series Wales this Week and Welsh Lives. Winner of the RTS Cymru Wales Best Feature documentary Andrea was a finalist for Best Presenter
Andrea is married to former Wales rugby player and British & Irish Lion, Lee Byrne. They have a daughter, Jemima, and three dogs.
She is working on her first book and writes regularly for various publications.
Andrea is an Ambassador for Fertility Network UK, the Duke of Edinburgh's Award Scheme and Believe Organ Donor Support. She and her husband also support the dyslexia charity Tomorrow's Generation.
Alongside her charitable work, she is an experienced corporate host, moderator and voice-over artist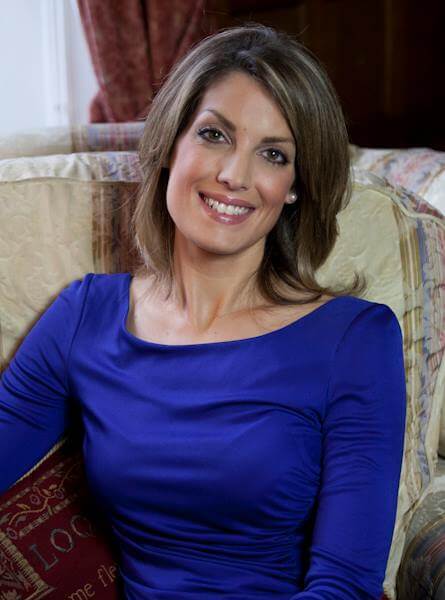 Key specialisms
Confidence & Presence
Communications
Impact and Influence
Public Speaking & Presentation
Voice Coaching
Communications
Strategy
Diversity & Inclusion
Wellbeing
Resilience
Andrea's Background
HOW DID YOU GET INTO THE INDUSTRY THAT YOU ARE IN NOW?
After graduating in English Literature and converting my studies to broadcast journalism, I moved from radio presentation to television news and current affairs. I have been delivering Wales' primetime news for more than fifteen years and regularly present the network news and my own documentary series. I'm always trying to embrace new challenges within my business area and beyond television, I'm a keynote speaker, a Tedx speaker, I produce and present my own podcast and host and facilitate a variety of events. I've even tried my hand at stand-up comedy!
WHAT DRIVES YOU?
Using my experience to unlock others' success and the mutual benefit of sharing experiences for growth.
WHAT ARE YOUR QUALIFICATIONS?
BA Hons English Literature 2:1
Postgraduate Diploma Broadcast Journalism (Distinction)
Politics Diploma, Open University
ILM Coaching Level 2
Mental Health First Aider
WHAT ARE YOUR SECTOR SPECIALISMS?
Presenting with confidence, impact and influence.
Wellbeing and Resilience
Diversity, Equality and Inclusion
LANGUAGES SPOKEN?
English, basic French.
WhAT ATTRACTED YOU TO Elevate BC?
The opportunity to work as part of a high calibre team and use my communications and presentation skills to help Elevate members be the best they can be and to have impact and influence in their workplace, on boards and in their career development, through advancing their knowledge and interpretation of confidence and presence.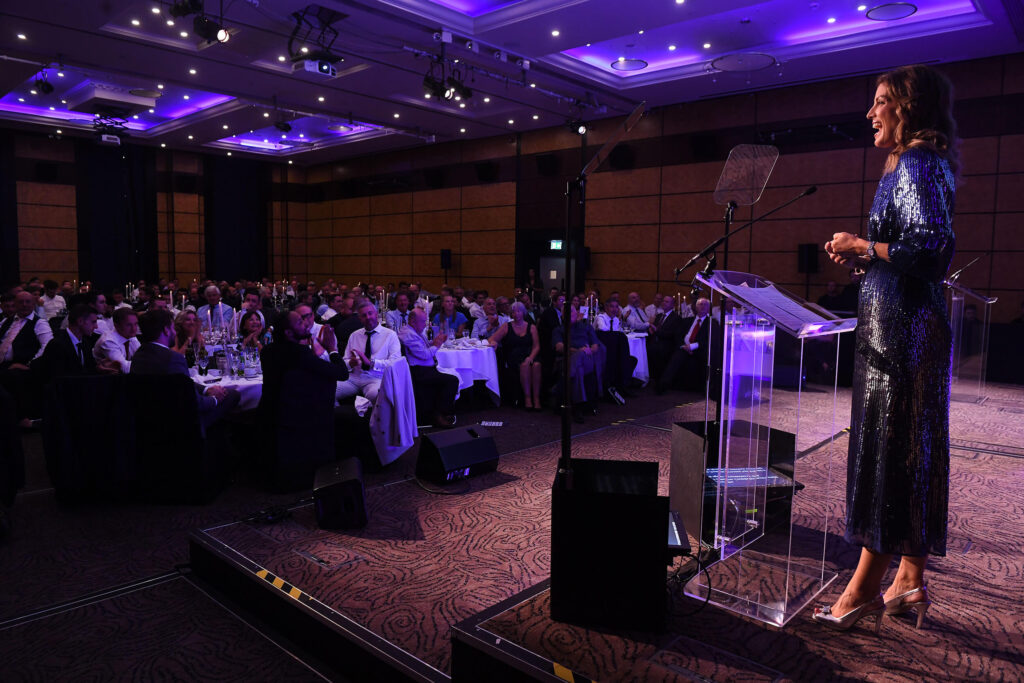 THE PERSON OUTSIDE OF WORK
What do you do Outside of your consultaNcy Role?
Podcaster, author (first book being published in 2024), yoga, running, hiking with our three schnauzers, ambassadorial work with various charities.
NED Roles
Former Trustee, Believe Organ Donor Support
Non-executive Director Hockey Wales
Former External Advisor, Open University (Wales)
In Detail
Your invitation awaits…
Elevate has three core membership levels, find out more and get ready to transform good to great, great to exceptional. Choose your invitation and join the exclusive membership network.
---
Elevate Essential
Sign up to get exclusive access to our monthly live expert training sessions, Elevate articles, podcasts, membership area with private forum, Elevate monthly resources + MORE!
---
Elevate Exclusive
Everything in Elevate Essential PLUS:
Exclusive access to our Transformation Leadership Course (worth £3,500), 4 x Exclusive group Exec Coaching Sessions a year (worth £1,800).
---
Elevate Executive
An application only membership reserved for Senior Executives or Board Members.
Everything in Elevate Exclusive PLUS:
4 x Private Senior Leader Group Sessions a year & Up to 4 x Private 1:1 Executive Coaching sessions per year with a top UK Coach. Podcast guest invitation, exclusive invitations to events + MORE!
---