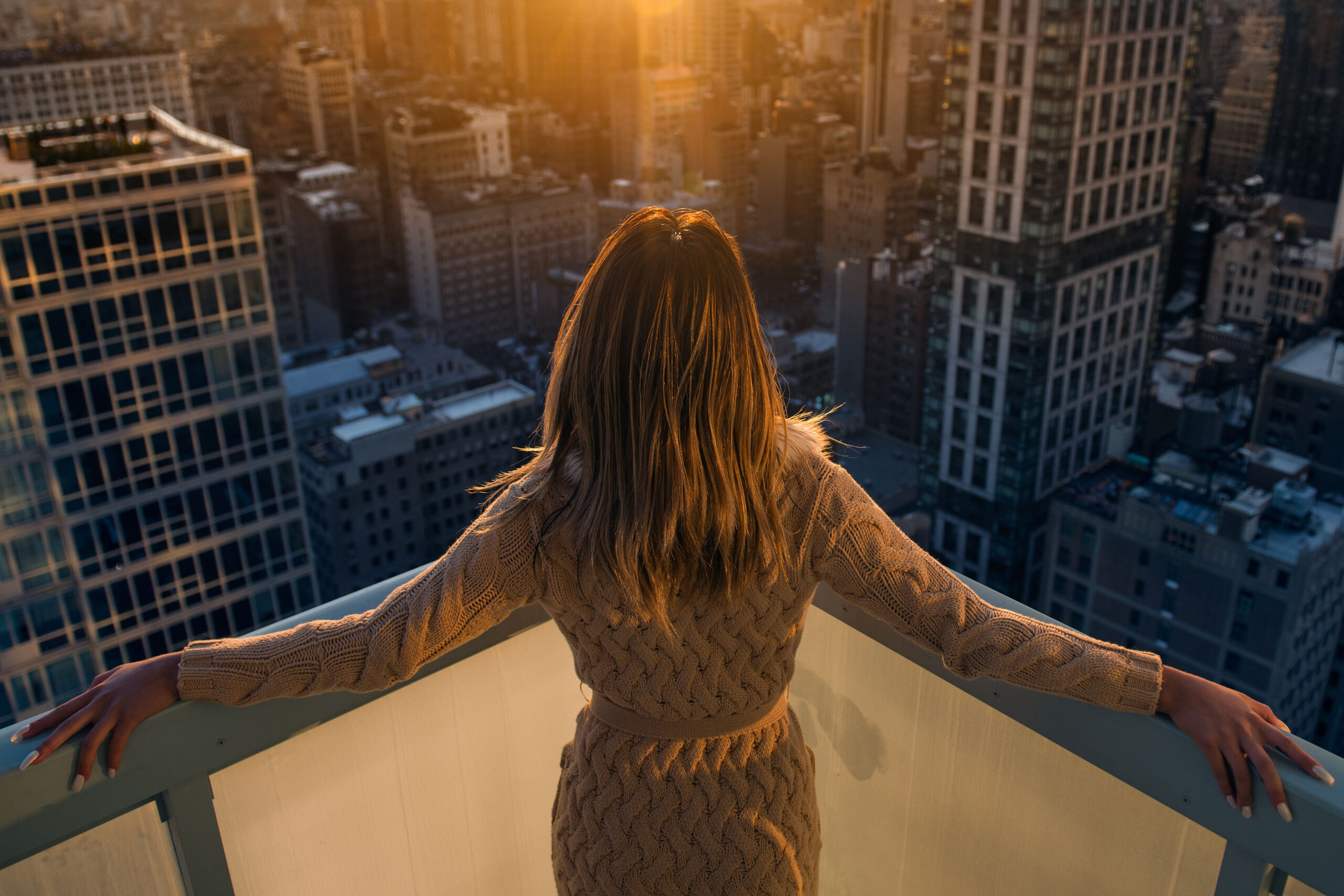 Empowering you to
Elevate performance
The exclusive membership network that provides you and your team with everything you need to maximise potential for personal and professional growth and success.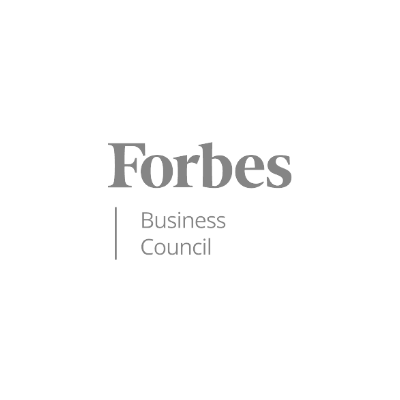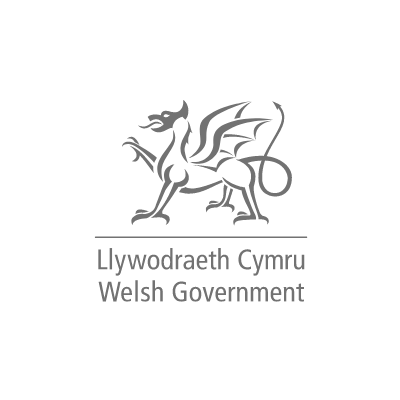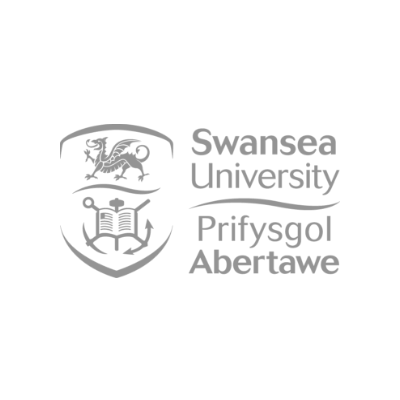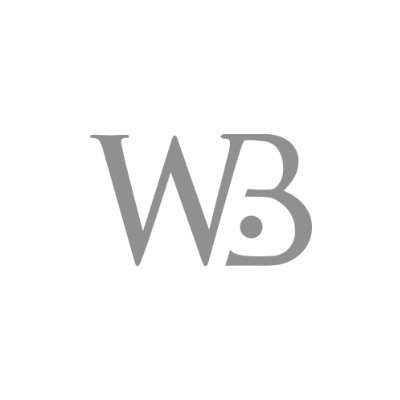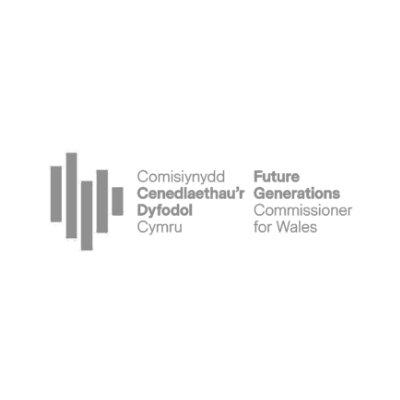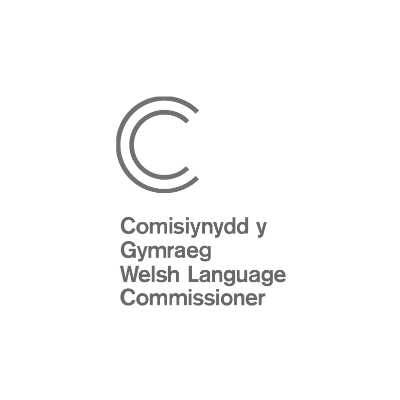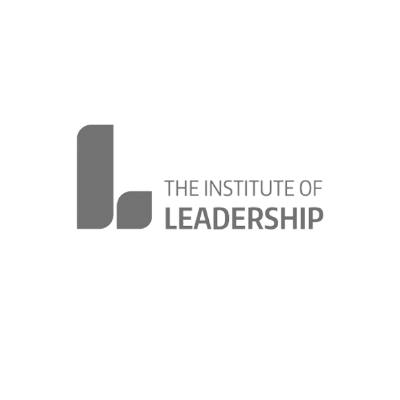 Honest, Supportive, Inspiring Business Consulting & EXCLUSIVE MEMBERSHIP
Maximise your potential and return on investment
A holistic approach to your performance
Elevate BC offers Business Consultancy, Facilitation, Executive Coaching and Mentoring, Leadership Training and Development services plus an exclusive membership network.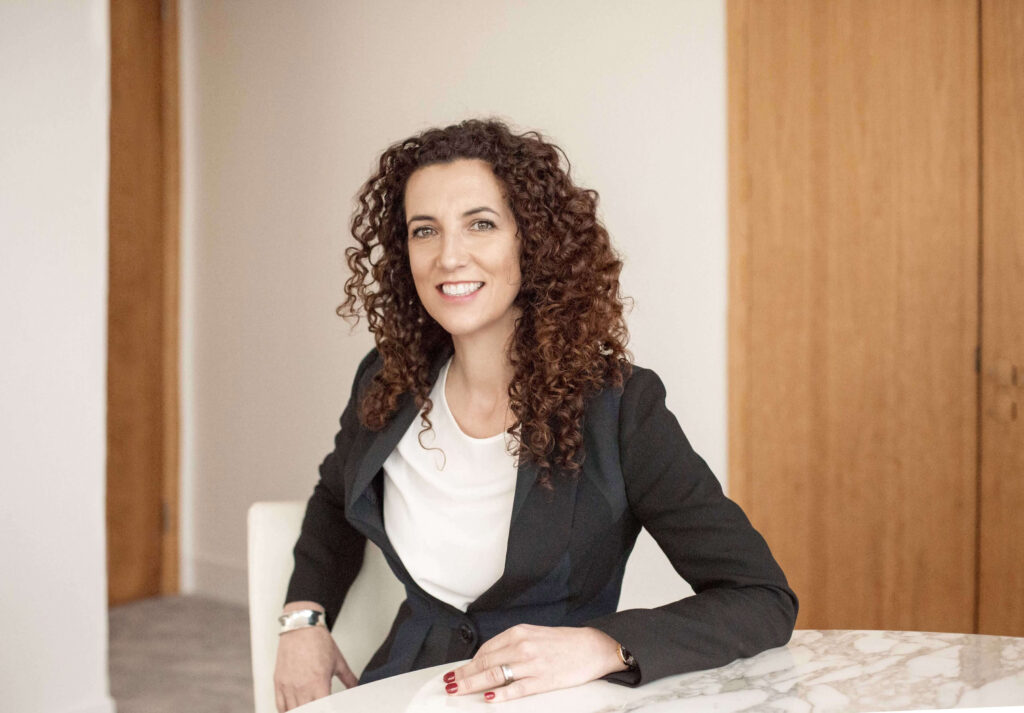 MEET THE
Elevate experts
The expert team at Elevate BC are led by award-winning entrepreneur Marian Evans. You'll get exclusive access to a hand-picked collection of exceptional, highly experienced and successful coaches & consultants who are at your disposal.
With a variety of specialisms from public speaking to nutrition, we are uniquely placed to assist you in driving forward for success.
WHat We Do…
01
Inspire and support people to reach their potential.
02
Make personal and corporate development accessible to all.
03
Empathise and challenge you throughout your journey
04
Provide a trusted, reliable source of information for you and your business.
05
Draw together the best experts in one place – a dream team providing excellent services.
06
Focus on the three core elements of empowering and enabling you and your businesses to grow and succeed.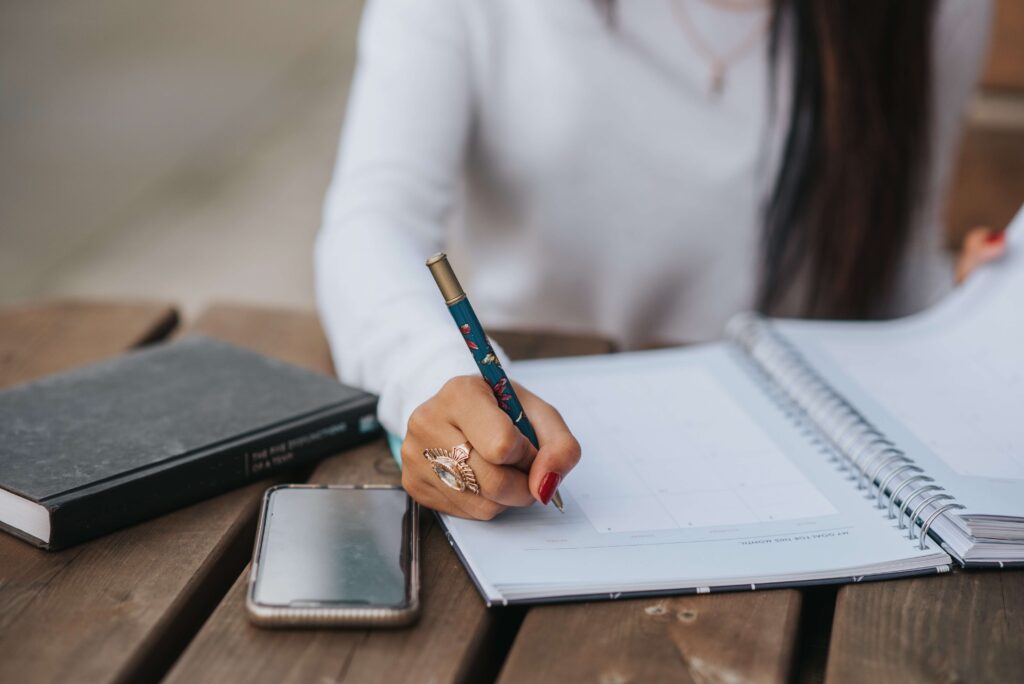 Calling all change makers
Who is THE membership for?
The Elevate Membership will benefit you personally and professionally if you relate to any of these:
Professionals looking to maximise their potential through a holistic 360° approach
Individuals who want to work with the best of the best and tap into a breadth of market leading expertise from public-speaking, to business growth, to sleep & nutrition
A credible, trustworthy partner whose only agenda is to see you thrive and enable individuals across the globe to Elevate
A support network, where you being you is recognised as a superpower. You can't do it all which is why we have a team to support you where and when you need it most.
Developed and maintained by Elevate's expert team, our membership network will provide a platform to make this accessible to you in a way that is flexible and tailored to your needs
Are you ready to meet your full potential?
THE CORE ELEMENTS
How will YOU elevate?
In the ever-evolving world of corporate professionals, a platform that truly understands your work needs is essential. Introducing the Elevate Membership – your passport to a transformative journey. We've meticulously crafted this community around three core elements, each dedicated to propelling you and your work forward.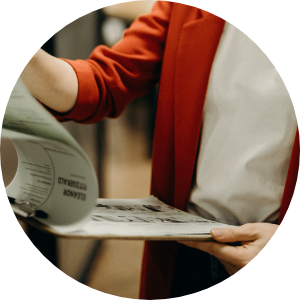 Elevate
Your performance
Learn what affects personal performance and how it can be addressed with support at every step of the way.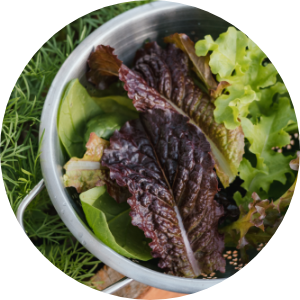 Elevate
Your wellbeing
Learn from experts in the health and wellbeing sector to help you better understand your makeup and how to work with the mind and body to excel.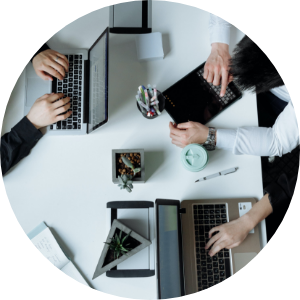 Elevate
Your work
Shine a light on your performance at work and receive support from industry experts to plan and implement solutions that ensure long term success.
When you sign up
you'll unlock immediate access to:
Our exclusive Monthly Workshops
Expert Guest Masterclasses
Expert Q&A Sessions answering YOUR questions
A library of exclusive content
Our online community
Course discounts + MORE!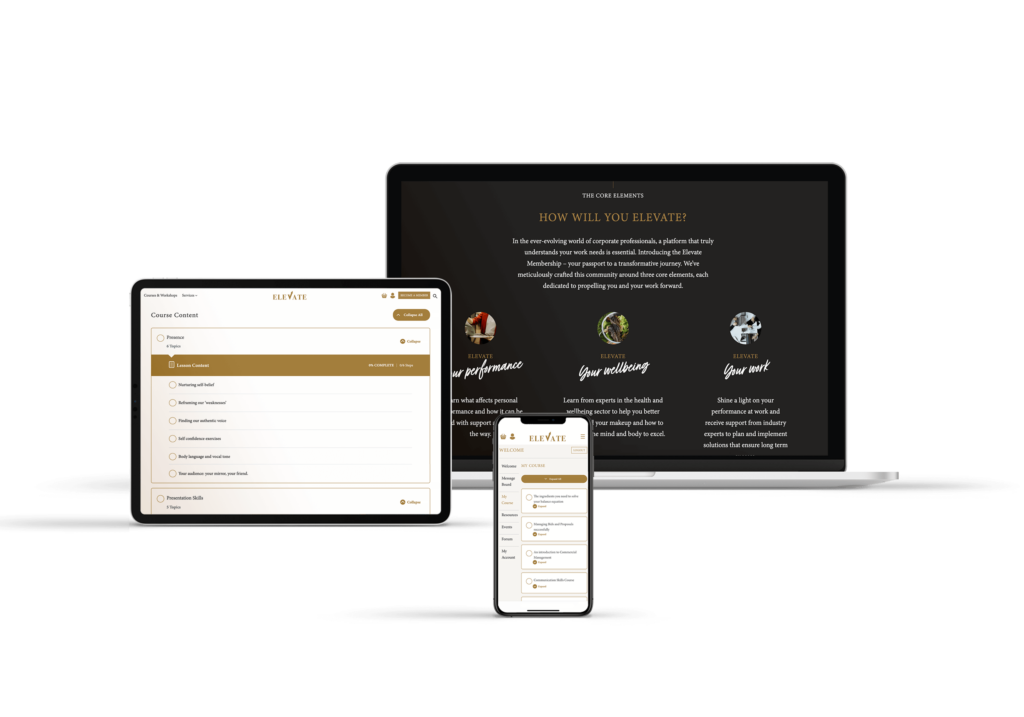 If you relate to any of these statements, Elevate Membership is for you:
I know my success depends on balance; building my personal and professional resilience so that I can excel.
I'm eager to maximise my potential with a joined-up solution that covers all the bases, a holistic, 360° approach.
I want access to the best business leaders – people who are truly outstanding in their fields and tap into their expertise.
I want to feel confident in the direction I'm going
I want somewhere I feel like I can go and confide in like-minded people that get me and get 'it'.
I want to know that I can be supported at every challenge by people who have been there and done that.
We Have Three INDIVIDUAL Enrolment Levels
Choose Your Invitation
Elevate
Essential
£25 Per Month
+ VAT
Sign up to get exclusive access to our 'Elevate Essential' Membership dashboard, monthly live expert training sessions, Elevate articles, podcasts, private forum, Elevate monthly support resources + MORE!
Open to all professional individuals.
Elevate
Exclusive
£249 Per Month
+ VAT
Everything in Elevate Essential PLUS
Exclusive access to our Transformation Leadership Course (worth £3,500), 4 x Exclusive group Exec Coaching Sessions a year (worth £1,800).
Elevate
Executive
£399 Per Month
+ VAT
An application only membership reserved for Senior Executives or Board Members.
Everything in Elevate Exclusive PLUS
4 x Private Senior Leader Group Sessions a year. 4 x Private 1:1 Executive Coaching sessions per year with a top UK Coach. Podcast guest invitation, exclusive invitations to events + MORE!
Are you an organisation looking to provide your whole team with access to our exclusive membership?
Please find out more here.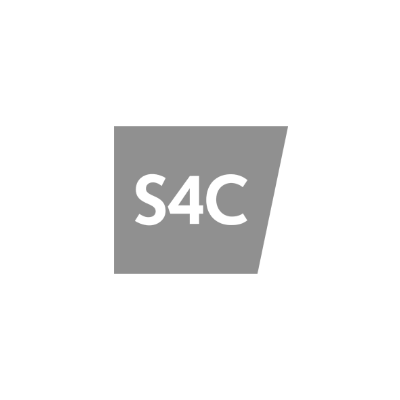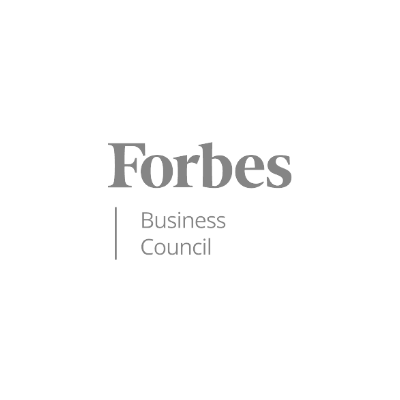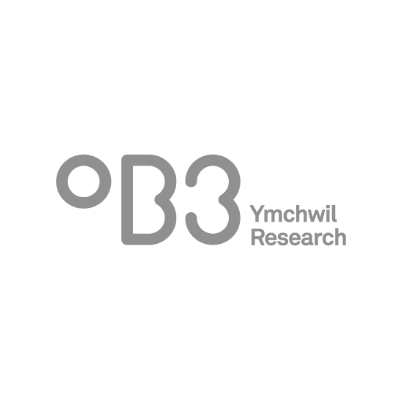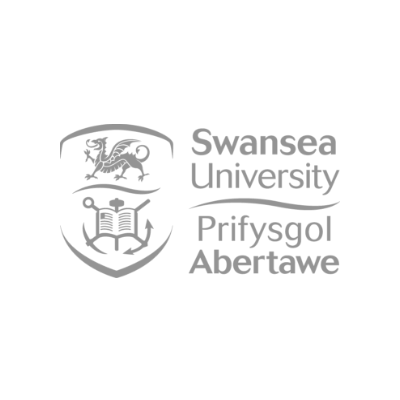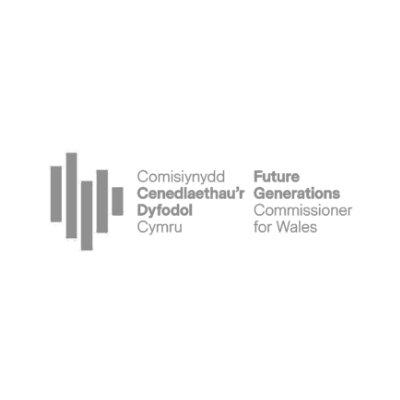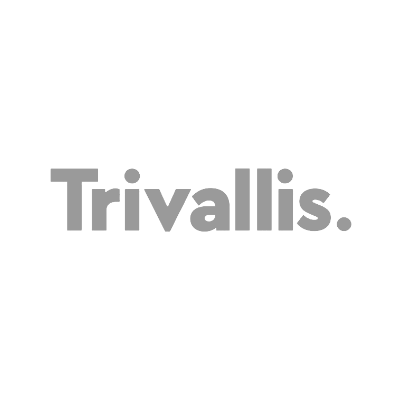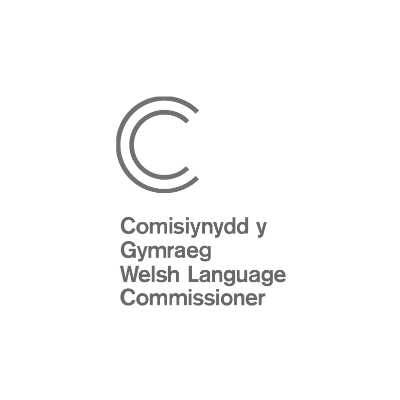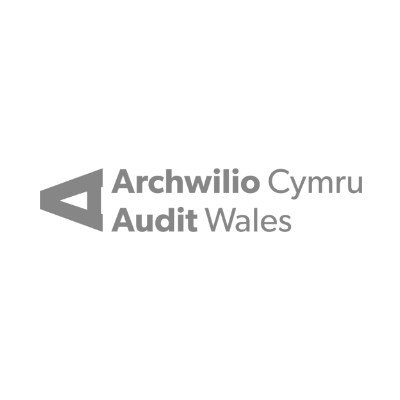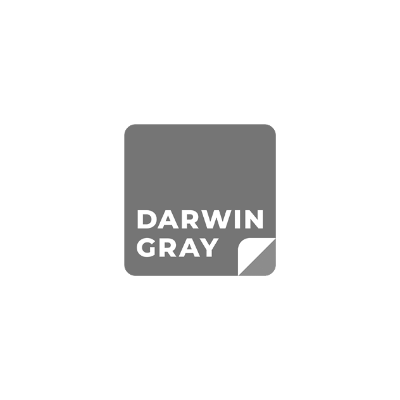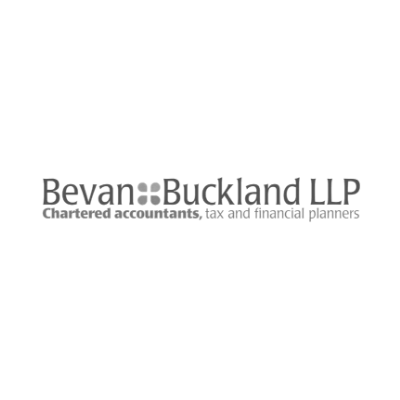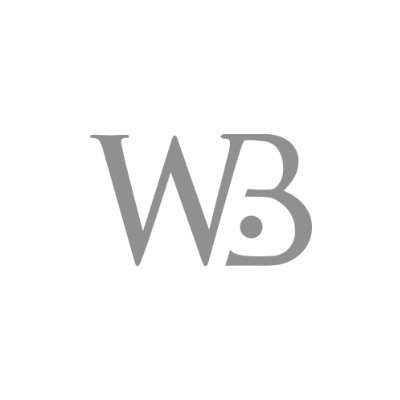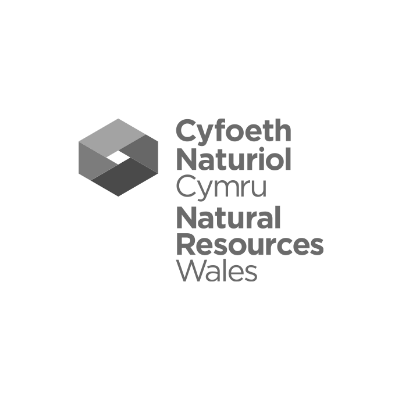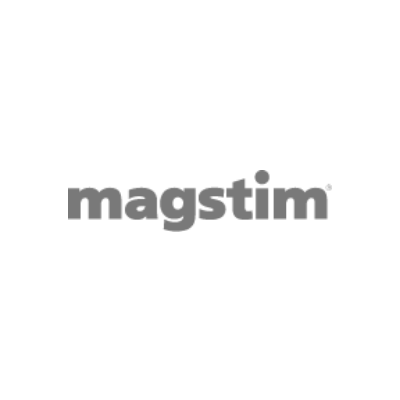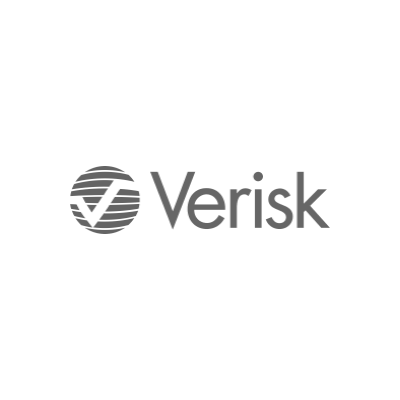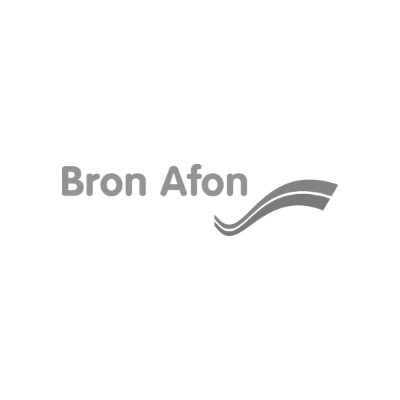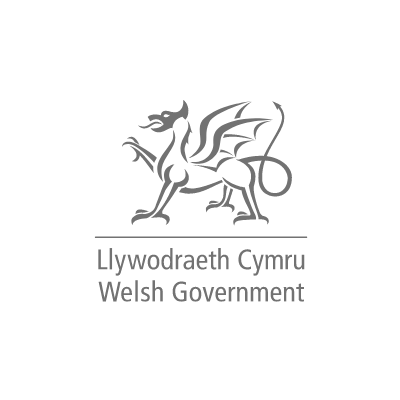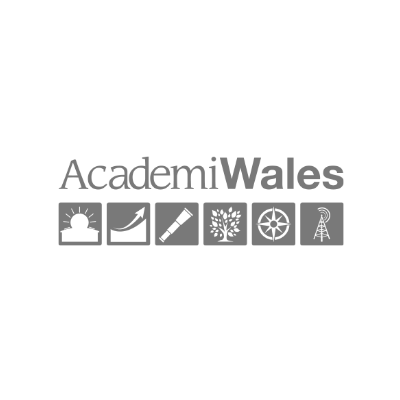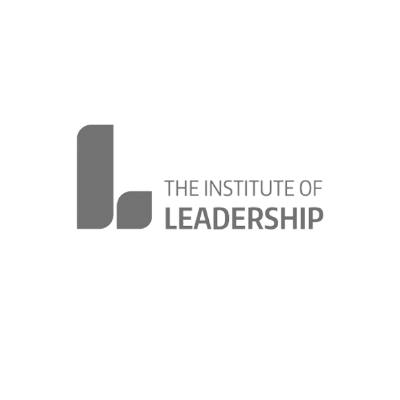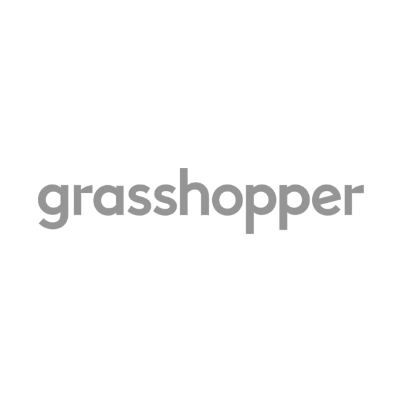 We Deliver…
World class leadership training from our team of trusted experts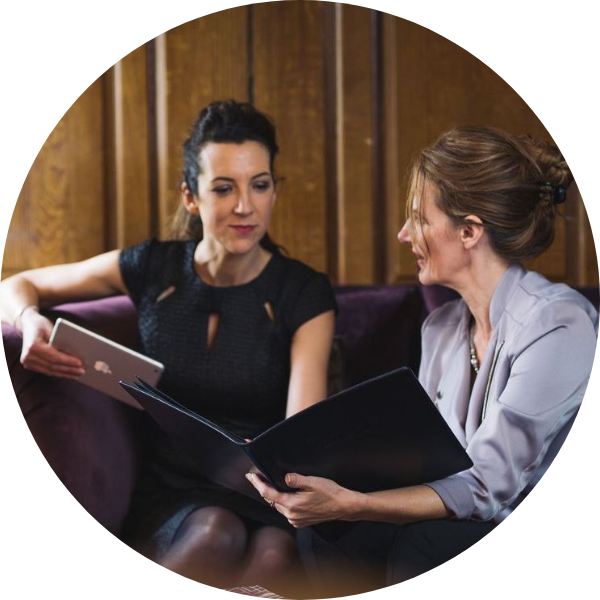 A single source consultancy for all aspects of performance improvement with leading industry experts.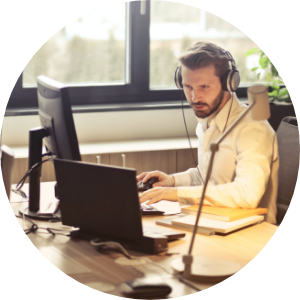 Courses to empower individuals and motivate teams, maximising your potential and return on investment
Client success stories
Elevate is for Individuals like you
Marian and Carys at Elevate BC enthusiastically supported our brief to design and deliver bespoke remote training sessions for our whole workforce in both Welsh and English.

Their professionalism and knowledge added true value to the sessions, which was reflected in the extremely positive feedback from our staff. We look forward to working with them again in the future.

MENTER A BUSNES
Stuart is one of the most dedicated and talented people I had the privilege of knowing and working with. His mastery of code and digital systems is best-in-class. He is a developer of the highest degree and has done a formidable job of leading digital transformations, overseeing large teams, involving himself in all aspects of the technology, from back-end to UX.

Stuart will see a task, project or mission through its inevitable challenges, stick by it through setbacks, break barriers and leap over obstacles. If there's a bug – Stuart will find it and eliminate it. If there's a problem – Stuart will define it and solve it.

I could not have wished for a better partner and CTO than Stuart.

SAAR SHAI
You Deserve to Reach Your Goals
The exclusive membership network that provides you with everything you need to maximise your potential for business growth and success.
We can't wait to connect with you and support you on your journey.
I had my coaching with Carys via phone contact which worked brilliantly.

It meant it could fit around my work, reduced time away from the office but still achieve so much. Carys is a superb coach. I achieved a lot while working with her.

She adapts her approach brilliantly to your needs and always backs up sessions with materials and resources.

If you are challenged with getting to sessions this is ideal. I have no hesitation in recommending Carys and this approach.

RACHEL
ANEURIN BEVAN HEALTH BOARD
Sesiwn arbennig o dda a mi oedd yn bleser cael y fraint o gyfarfod a sgwrsio efo Marian Evans yn clywed sut y cyrhaeddoedd hi at ei gyrfa uchelgeisiol.

Braf oedd cael gwybod hefyd ei bod wedi ennill sawl gwobr yn ystod ei gyrfa.

Roedd Marian yn dod a'r egni, sgiliau proffesiynol gwych a dynamic ini allu ffocws yn y sesiwn 'Sigmoid Curve

NORTH AND MID WALES TRUNK ROAD AGENT (NWMTRA)