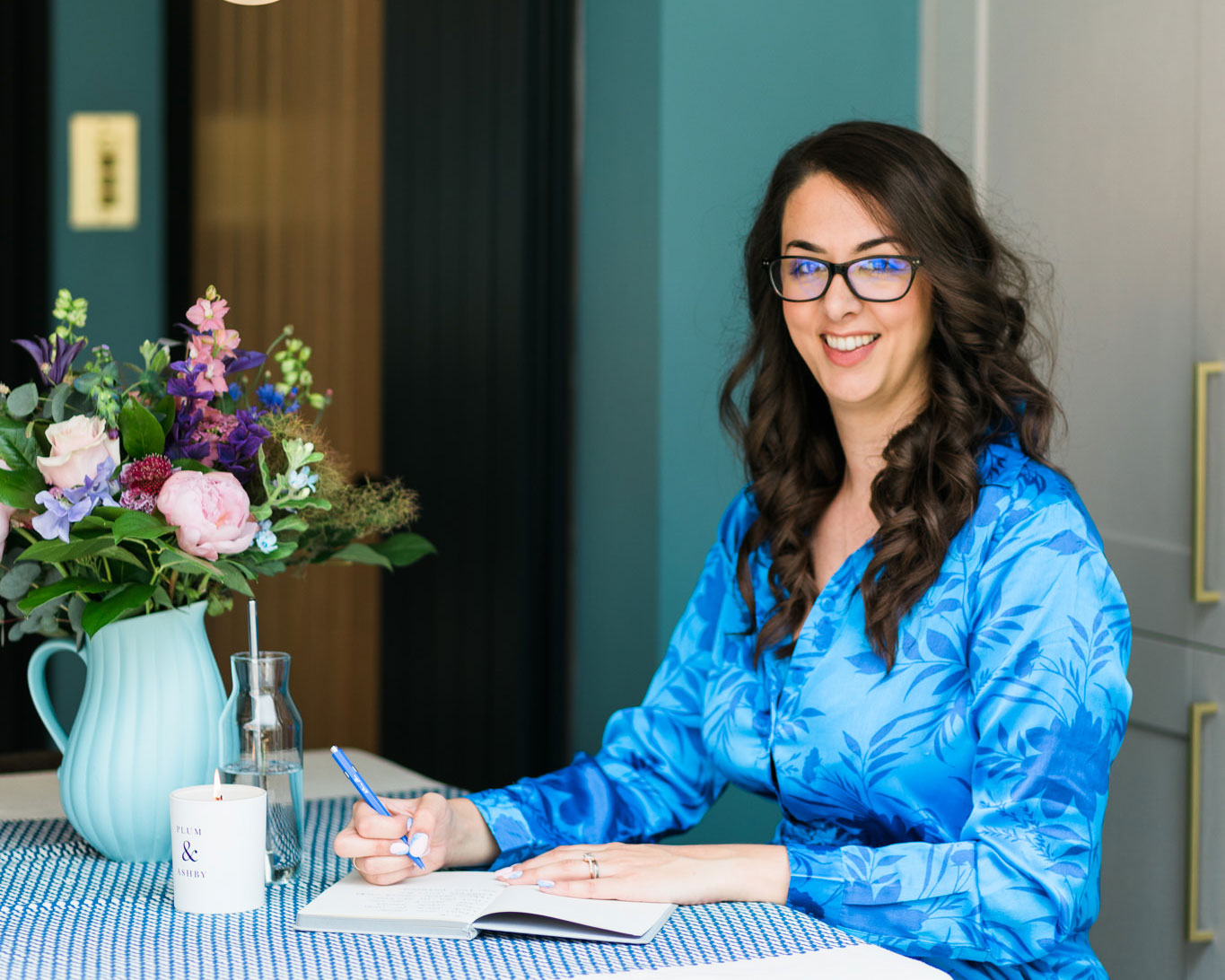 Meet
Amber Miller
INTENTIONAL BRANDS AND WEBSITES
Intentional brand designer and champions of female founded businesses, Amber will turn your business into an intentional, captivating, change-making brand.
Amber Miller
ELEVATE BC ASSOCIATE
Amber founded Oohlala Studio in 2018. Oohlala Studio is a strategic brand design company specialising in website builds and brand creation for female entrepreneurs with emerging and established businesses.
In the last 5 years she's worked with 130+ incredible business owners to help them flourish, thrive and achieve success on their terms. 
From picking out the perfect brand colours to designing and building websites, Amber is your creative brand partner and fuelled by strategy will bring you everything you need for impactful branding and websites that speak directly to your audience.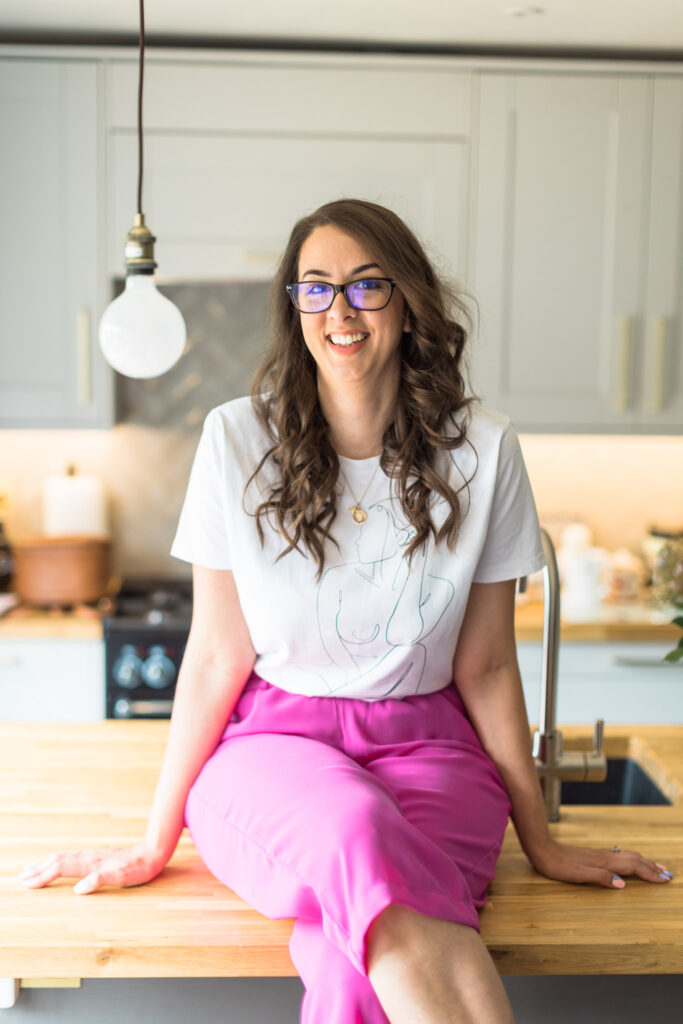 Key specialisms
Branding
Website Design and Build
Amber's Background
HOW DID YOU GET INTO THE INDUSTRY THAT YOU ARE IN NOW?
I've always thrived in creative environments, and knew this was something I wanted to build a career in. I chose to study Interior Design at University and built up a graphic design business on the side. Once I'd finally graduated I realised my passion no longer aligned with the Interior Design industry and working with businesses on their identities and translating that to websites made my heart sing.
Fast forward a couple of years after an internship at a design agency and building up my own portfolio I was invited to interview for a hotel marketing agency, where I spent nearly 5 years soaking up as much knowledge as I could, lusting over the 4* and 5* global hotel brands I was designing for, to eventually start my own business. After maternity leave I bit the bullet and handed in my notice. I started my studio back in December 2018 and have never looked back.
WHAT DRIVES YOU?
Watching all of the businesses and individuals I partner with flourish and achieve and exceed their goals.
WHAT ARE YOUR QUALIFICATIONS?
BA Hons Interior Design – University of South Wales
LANGUAGES SPOKEN?
English
WhAT ATTRACTED YOU TO Elevate BC?
The opportunity to be a part of a collective who are consistently pushing boundaries and have a passion for transformation.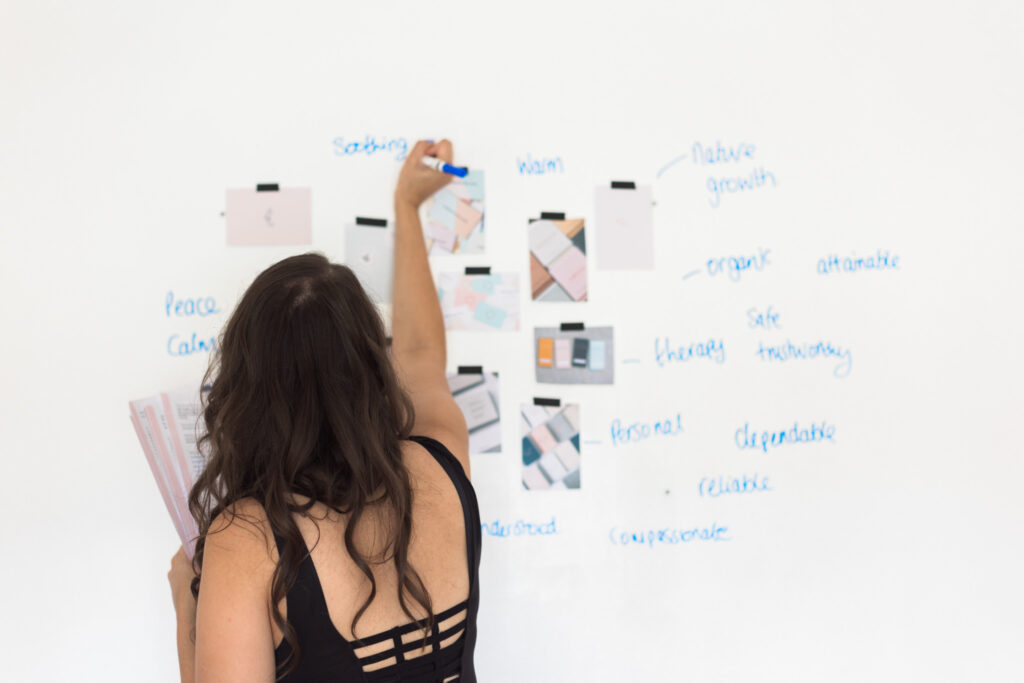 THE PERSON OUTSIDE OF WORK
SPORTS & EXERCISE (Physical well-being)
To do: Archery, Tennis, Gardening
To watch: Rugby (Wales!)
WHAT DO YOU DO FOR FUN?
Spending time with my husband and nearly 6 year old and working on our renovation project. We're 18 months into a 5 year project and we're slowly beginning to see the light at the end of the tunnel.
WHAT DO YOU TO UNWIND & RELAX?
I try and make sure I schedule time into my diary once a month for relaxation. Whether its a day out to a local spa in the Cotswolds or sitting down with a cup of tea and a good book.
FAVOURITE BOOK & WHY WOULD YOU RECOMMEND IT?
Start With Why by Simon Sinek. A great book for anyone wanting to build a change making brand.
FAVOURITE FOOD & WHY ?
Bara Brith with lashings of butter.
FAVOURITE BAND / SINGER ?
I couldn't possibly choose, it completely depends on my mood! If I had to make a choice, it would be Lady Gaga. But some days you'll find me playing 90's dance, other days I'll be dancing to Queen and AC/DC, and if you were going to find me at a gig it would be a heavy metal / rock one.
In Detail
Your invitation awaits…
Elevate has three core membership levels, find out more and get ready to transform good to great, great to exceptional. Choose your invitation and join the exclusive membership network.
---
Elevate Essential
Sign up to get exclusive access to our monthly live expert training sessions, Elevate articles, podcasts, membership area with private forum, Elevate monthly resources + MORE!
---
Elevate Exclusive
Everything in Elevate Essential PLUS:
Exclusive access to our Transformation Leadership Course (worth £3,500), 4 x Exclusive group Exec Coaching Sessions a year (worth £1,800).
---
Elevate Executive
An application only membership reserved for Senior Executives or Board Members.
Everything in Elevate Exclusive PLUS:
4 x Private Senior Leader Group Sessions a year & Up to 4 x Private 1:1 Executive Coaching sessions per year with a top UK Coach. Podcast guest invitation, exclusive invitations to events + MORE!
---